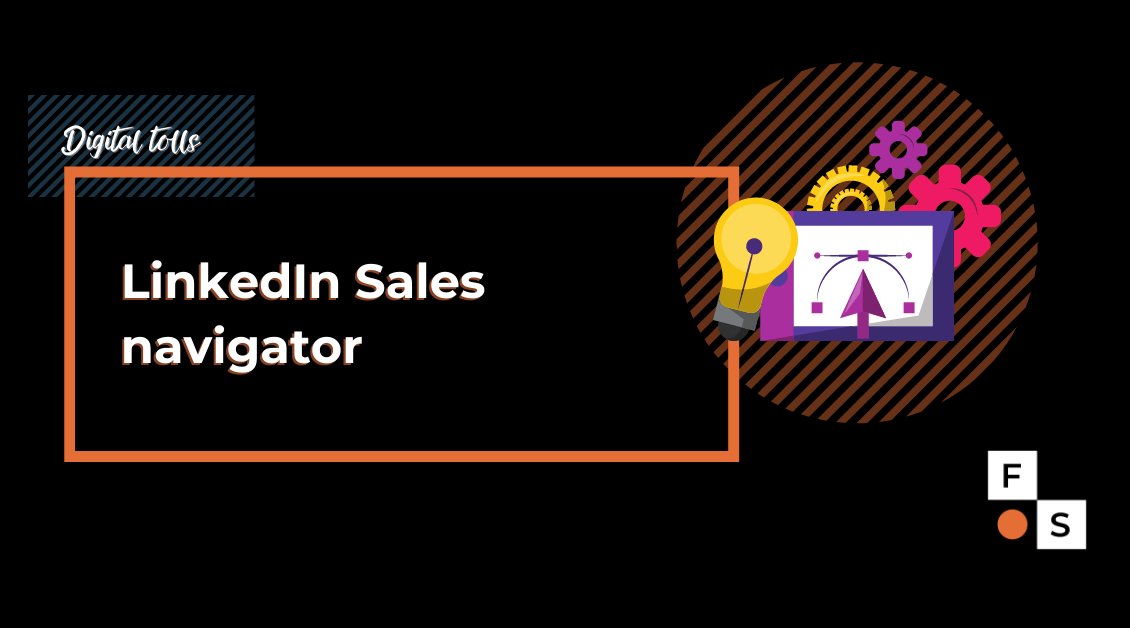 Recently, more and more companies  have been turning to us in FUTURE SALES. with the question of whether to go to for a paid LinkedIn account, and if so, into which one? Find out if it makes sense for you to buy a Sales Navigator and what are its benefits.

Author's note: Sales Navigator is one of the Linkedin's premium accounts and serves as an internal CRM directly from LinkedIn.  It is intended especially for traders who are in charge of the acquisition of new clients, export abroad or Account Management in the company.
A few important questions to begin with
1. What is your goal on LinkedIn?
Is it the visibility of your or your company's brand? Is it the gradual opening of a new business channel or even a direct acquisition?
If the client answers positively to these three questions, then due to the time savings we recommend Sales Navigator.
2. How much time do you have for LinkedIn?
If you fit in 60 minutes a week, then you will probably be satisfied with a Free account. The paid account starts to make sense at the moment, when you reach the limits of the unpaid version, either for displaying search results or visits to a personal profile. You will discover these  profiles when you are active on the network on a daily basis.
3. How many people do you want to involve?
If you are alone – SN Professional will be your choice.
If you have a whole team and you want to see what your colleagues are doing – here is the SN Team version.
4. What kind of CRM do you have?
If you have Salesforce or Microsoft Dynamics, there are direct integrations into these CRMs in SN. If you have Pipedrive, HubSpot or Agile CRM, unofficial link plugins are available. 
5. What is your budget for using external online tools?
LinkedIn Sales Navigator is definitely not a cheap affair. Basically, you pay about $ 80 per user per month. If there are more users for whom you buy SN for at least a year, then the costs add up. It is good to calculate the investment at the beginning and compare it with possible benefits.
Interesting data about LinkedIn used by Czech companies
56.4% of Czech companies cannot correctly identify and find their target group on LinkedIn.  (Source: Internal survey *.)
94.5% don't have LinkedIn activities connected with their CRM tool. (Source: Internal survey *.)
30.7% of Czech companies use LinkedIn to acquire clients abroad. (Source: Internal survey *.)
(Source: business potential survey on LinkedIn, FUTURE SALES. 271 Czech companies took part in the survey.)

Sales Navigator vs. all other paid LinkedIn accounts


At first, it is good to say that now paid accounts are divided into 4 categories.

A. Job Seeker (Career) – is intended for people who are actively looking for a new job. Basic advantage: you have no limit on searching, visiting the profile. Then you can see all the people who have visited your profile in the last 90 days. 
B. Premium account (Business) – for me personally this is the worst option. This one is almost as expensive as SN, and yet it can do nothing more than a Job seeker. More precisely,it can save / keep the last created search.
C. Sales Navigator (Sales) – a clear choice for traders. The basic division of what SN can do is here.
D. Recruiter Lite (Hiring) – a clear choice for recruiters that is tailored to the recruitment process.
It has the following advantages over SN:
1.  You can see who is open to new job opportunities.
2. You can search by the skills provided by candidates.
3. Customized flow for recruitment – you can see:
Who is involved with your corporate brand.

Who has already responded to your job ads on LinkedIn when searching.

Reports a dashboards.
Disadvantages compared to SN:
1. You don't have the ability to work with sheets and tags.
2. You don't see who created the content in the last 30 days.
3. You don't have extra filters such as company headcount, function, seniority level.
The decision is yours. Personally, I know several recruiters who have SN instead of a Recruiter account. It depends on your preferences and what do you need.
3 version Sales Navigator – what it can do?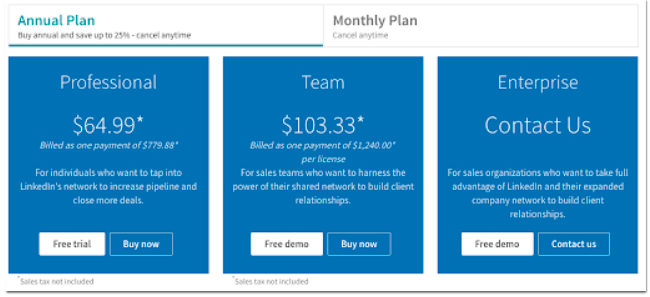 1. Sales Navigator Professional
We described what it can do in the article here.  Limits are set to 1,500 people in sheets .It does not integrate directly with Salesforce and Microsoft Dynamics.  For me personally this choice combines  best price and  performance ratio.
2. Sales Navigator Team
As the name suggests, this is a version that is adapted to entire business teams or companies.
Ability to see lists and progress of colleagues in SN – you can not write to the same people and you have an excellent overview of what is happening. Great for coordinating the entire business force in your company.

Direct integration with

Salesforce a Microsoft Dynamics

.

SSI index  and direct comparison with colleagues.



Note: in the attached picture you can see the position of your team / company (Team SSI Rank).

Function Smart Links – the ability to share content directly from SN. Find out more

here.




Limits in sheets 3,500 instead of 1,500.

More options for saving searches than in SN Professional.
Direct integration with Tableau.

Disadvantage compared to Sales Navigator?
– The price is 35 EUR without VAT higher for SNT than  for SN Professional – calculated for 1 month.
– When switching from SN Professional, you will lose all data.
– Impossibility of discounts – up to 50 users in the SN Team, no one will call you back from LinkedIn.
3. Sales Navigator Enterprise
This version is intended for the largest corporations. There is a possibility to set the flow according to your needs. It is also possible to use PointDrive to organize direct webinars or online events on LinkedIn.  You can share entire presentations directly on this platform. Otherwise, the limits for the sheets can be set differently depending on the settings from your headquarters. All the benefits of the SN Team also apply here.
To get SN Enterprise, you need to work in a company that would like to have at least 100 people on SN and now has at least 201 employees on LinkedIn.  Prices are then tailored according to selected additional functions and the number of people involved.

SN also has several disadvantages:
Inboxes are not connected between SN messages and classic LinkedIn messages.

If you cancel/change your paid account, you will lose all data.

Frequent bugs and outages of some functions.



Price list
Author's note: The price list is current as of 5/2020.  LinkedIn often adjusts its prices. In case of company demand for more users, it is also possible to get a discount. In this case, we recommend contacting a LinkedIn sales representative directly. (FUTURE SALES does not mediate premium accounts for Czech companies.)
Premium Career: Monthly 29.99 USD / Annually 239.88 USD

Premium Business: Monthly 59.99 USD / Annually 575.88 USD

Premium Sales Navigator: Monthly 79.99 USD / Annually 779.88 USD

Premium Hiring: Monthly 119.95 USD / Annually: 1,199.40 USD
In conclusion

Today, I can no longer imagine my daily work as a Business Development specialist without a Sales Navigator account.
We recently did a survey of one of our clients. We found that thanks to the introduction of SN, 1 person was able to save 76% of their time spent on LinkedIn, mainly due to searching and subsequent work with contacts.
Are you considering setting up LinkedIn Sales Navigator or do you have it and want to make the most of its functions?
For users, we organize an advanced workshop specifically focused on this tool and its use for acquisition and business activities.
The next date is scheduled for June 24, 2020. More information can be found HERE.
*Sales Navigator – abbreviation SN