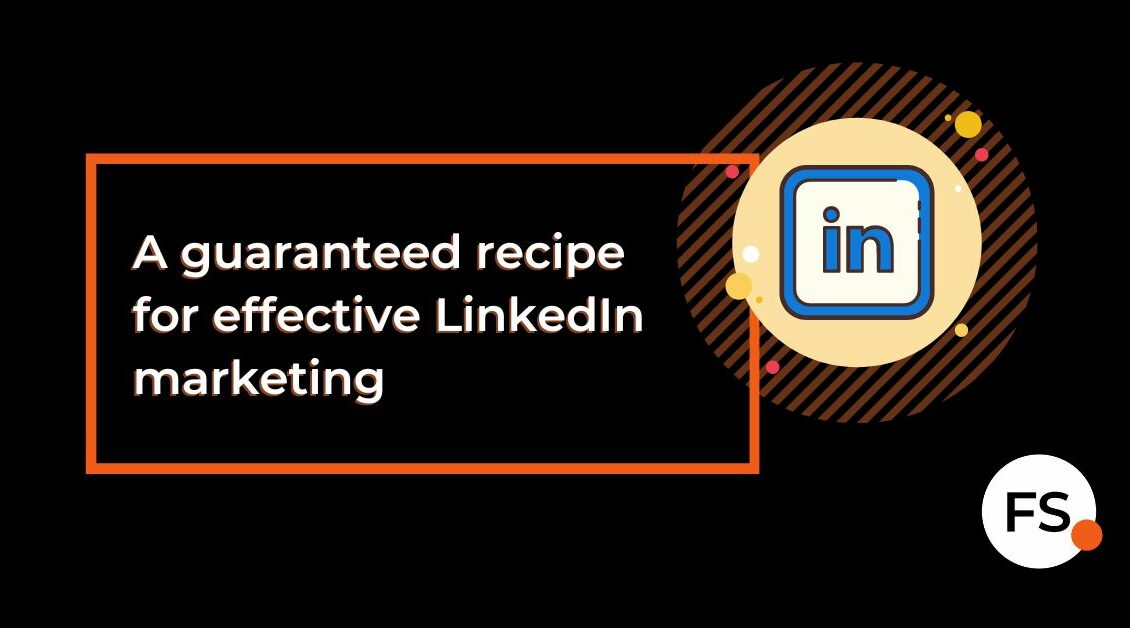 A guaranteed recipe for effective LinkedIn marketing
Not only from our own experience, we know that the following steps really work if you do them regularly and honestly. Read them and know that it is not as complicated as it seems at first sight. However, the results can be astounding.
Step 1: Optimize the profile
Without a good personal profile, it's not even worth trying. Your target group will decide if you are worth joining, within the first seconds they spent on your profile. Make sure that your photo is professional and friendly, your qualities and experience are nicely briefly described, and in the "motto" section, in addition to the position and name of the company, there is also basic added value for the client. No life credo belongs here.
Step 2: Expand your personal network
Send up to 100 personalized connection requests per day to your target audience to expand your network of contacts. Does it seem too much to you? Don't worry, there are plugins on the market to help you with that. If you want a tip for a quality solution, let us know. We will be happy to advise you.
Step 3: Publish posts every week
Your network is growing fast, and now you have the task of captivating your audience in any way and creating customers from your contacts. Share posts regularly (at least twice a week) and engage in LinkedIn conversations on a regular basis.
Step 4: LinkedIn groups
Join groups that have something to do with your business or interests. Being in a group is a great opportunity to meet potential clients in a natural way. Being active and publishing in groups is not really worth it. The organic reach is slim. However, you have direct contact with all members, so use it.
Step 5: Open a business conversation
Create a messaging system and contact your network regularly, but be careful not to spam them and try to add value.
Step 6: Export data from LinkedIn
The tool which exports from LinkedIn allows you to download all data. You will get, among other things, a list of your connections and their basic information: name and surname, current employer, position, and some contact details. Share this information with the sales department to open up new business opportunities.
Step 7: Improve and repeat!
All of this may sound too complicated to you at first, but once you start using automation software like Octopus, it will save you a lot of time. All you have to do is publish posts, engage in groups, and work constantly to improve your LinkedIn strategy.
Comments:
Do not send more than 100 requests a day.

Always write a personalized message in the invitation.

Have at least 501+ connections.
The line for your name should not contain any symbols.

You should have a friendly smile in your profile photo.

Do not publish the same post in more than one group.
Look for posts that have a lot of responses and sharing, and try to do similar things.